T
he other day, my friend accused me of something quite serious. She accused me of abandoning my blog. "I have not!" I retorted. "That's absurd!!!" But deep down inside, I worried that perhaps there was some truth to what she said. So I resolved today to post a post on my blog. I have not abandoned!
Soooo, Christmas Carol. Just like Christmas Carol 2007, Christmas Carol 2008 and Christmas Carol 2009, it has basically taken over 80% of my life. I have fought hard to continue on as usual, but it has finally caught up with me and locked it's proverbial hands around my proverbial throat, strangling me to within a few inches of my life (or at least sanity).
It's been Christmas Carol practice, Christmas Carol Costumes, Christmas Carol, Christmas Carol,
Christmas Carol
.
So it's no surprise then that last Saturday was wholly devoted to the construction of my sister Meghan's Christmas Carol costume and refurbishing her horrific Christmas Carol hat. I'm not sure horrific even covers the monstrosity that was this hat. Sadly, I did not get a before picture, but I will describe it best I can.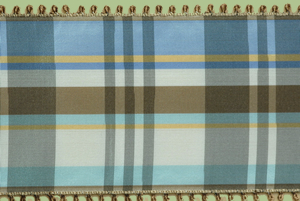 Image a dark brown felt hat with globs of hot glue on it, fake red berries that are chipped to reveal the white Styrofoam that fills the inside of those things, a spray of feathers, old lace around the edges, and some worn out plaid ribbon around the top and tying in a droopy bow under the chin. That was the sad excuse of a hat we began with.
After steaming the hat on a hat block to get it to reshape, and pulling off most of the ridiculous and worn out baubles that had disgraced the hat for far to long, we began to refashion.
We saved the feathers and lace, but disposed of the rest. Then we started creating some new adornments for the hat.
In years past, we have made flowers out of ribbons for our hats, but this year we decided to try something new.
Usin
g the tutorial found here
, we fashioned flowers out of polyester fabric, holding them over a flame to get the edges to melt and crinkle up. We then assembled the flowers, and glued them on Meghan's hat!
As my mom said "I could so this all day!". It was fun, albeit terrifying at times. But I would love to do it again! The flowers also look very pretty as a hair clip (just glued to a bobby pin), and I think I would like to make more sometime!
Meghan loves her hat, and I am almost sure I heard the hat breathe the contented sigh of relief which so many have breathed before, knowing it is no longer the homely number it once was, but is now a beautiful chapeau, ready to make it's stunning debut on the Christmas Carol stage!